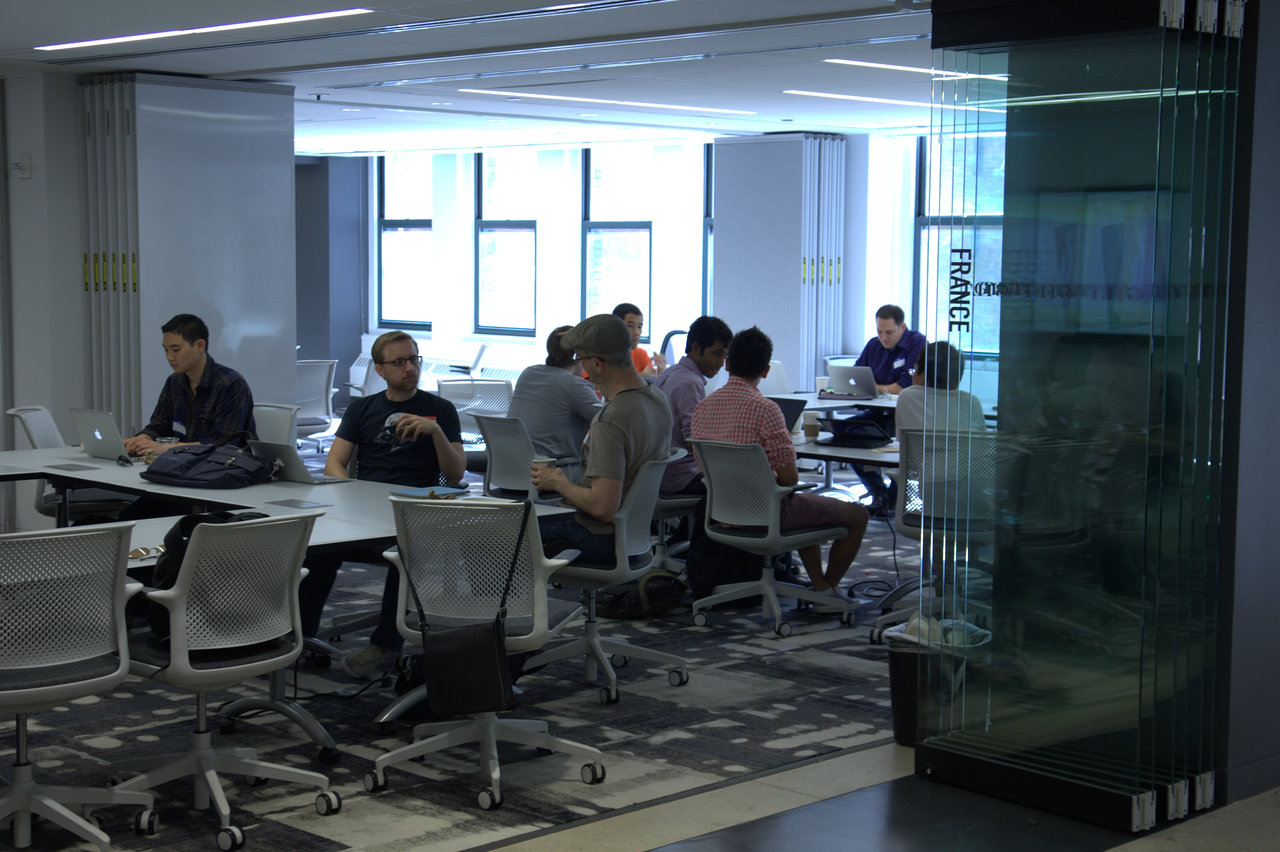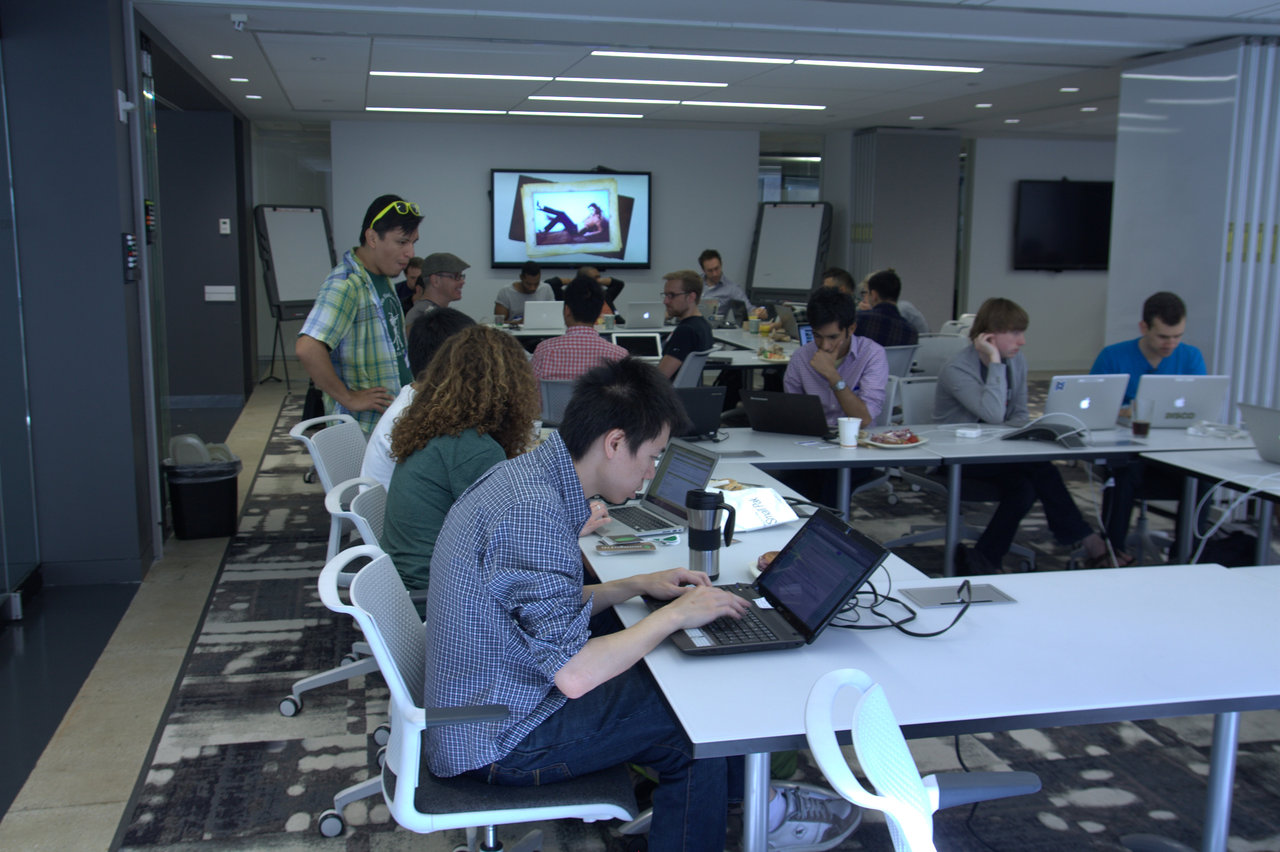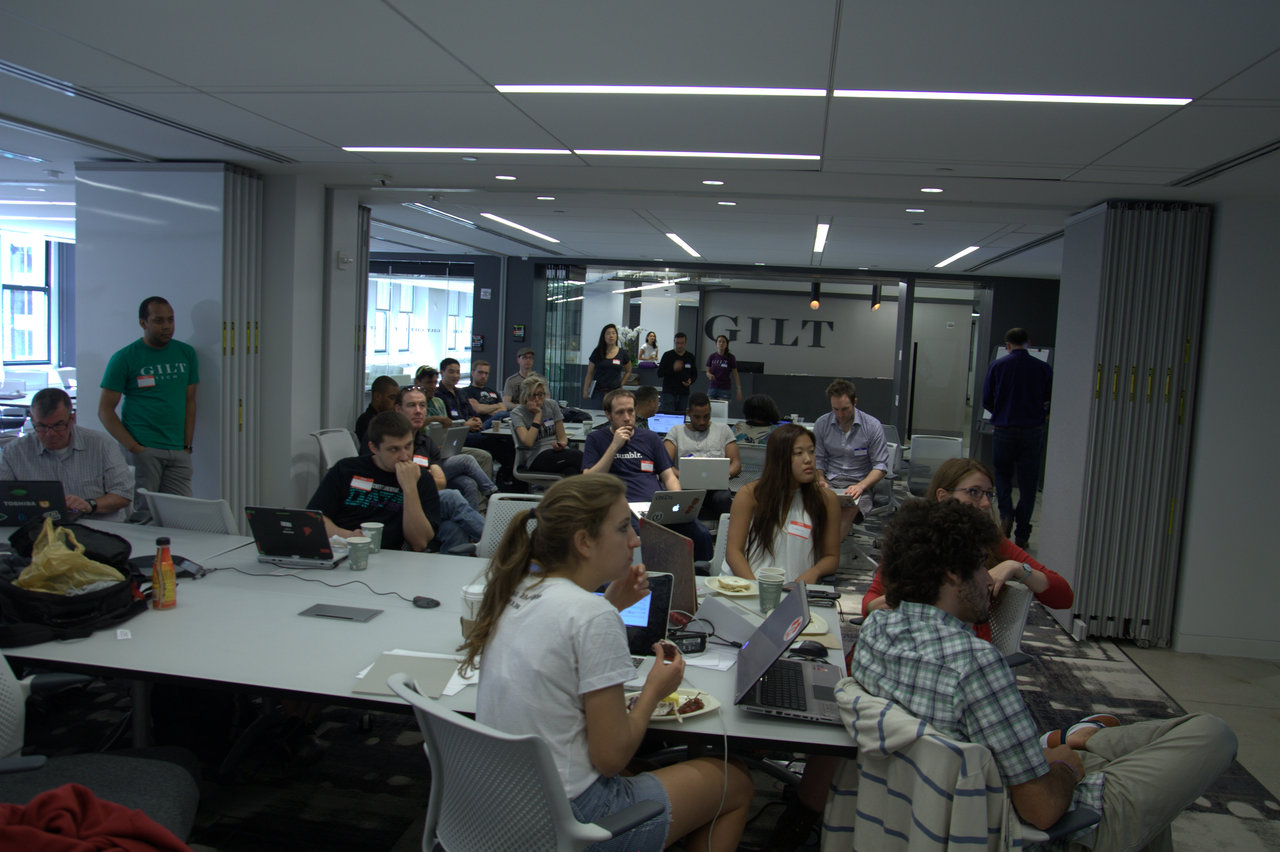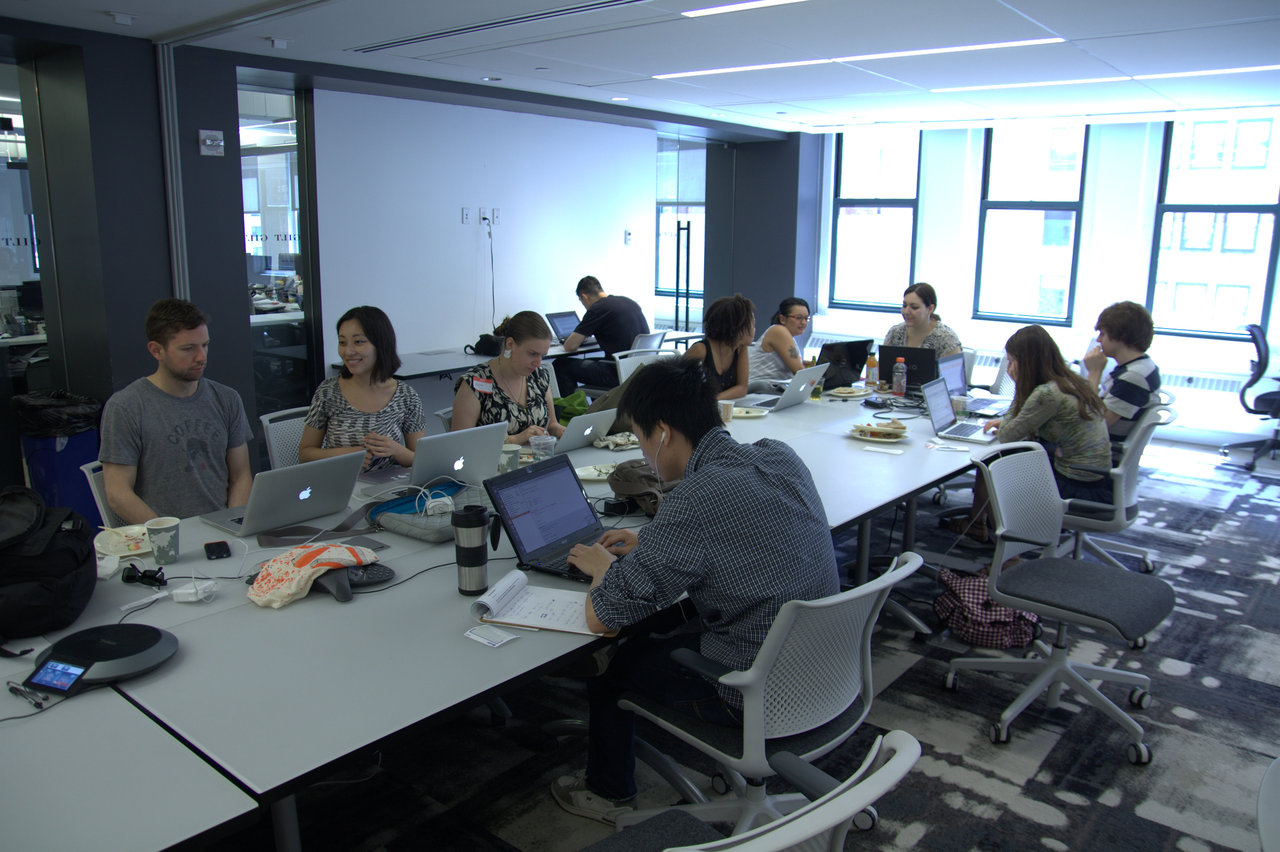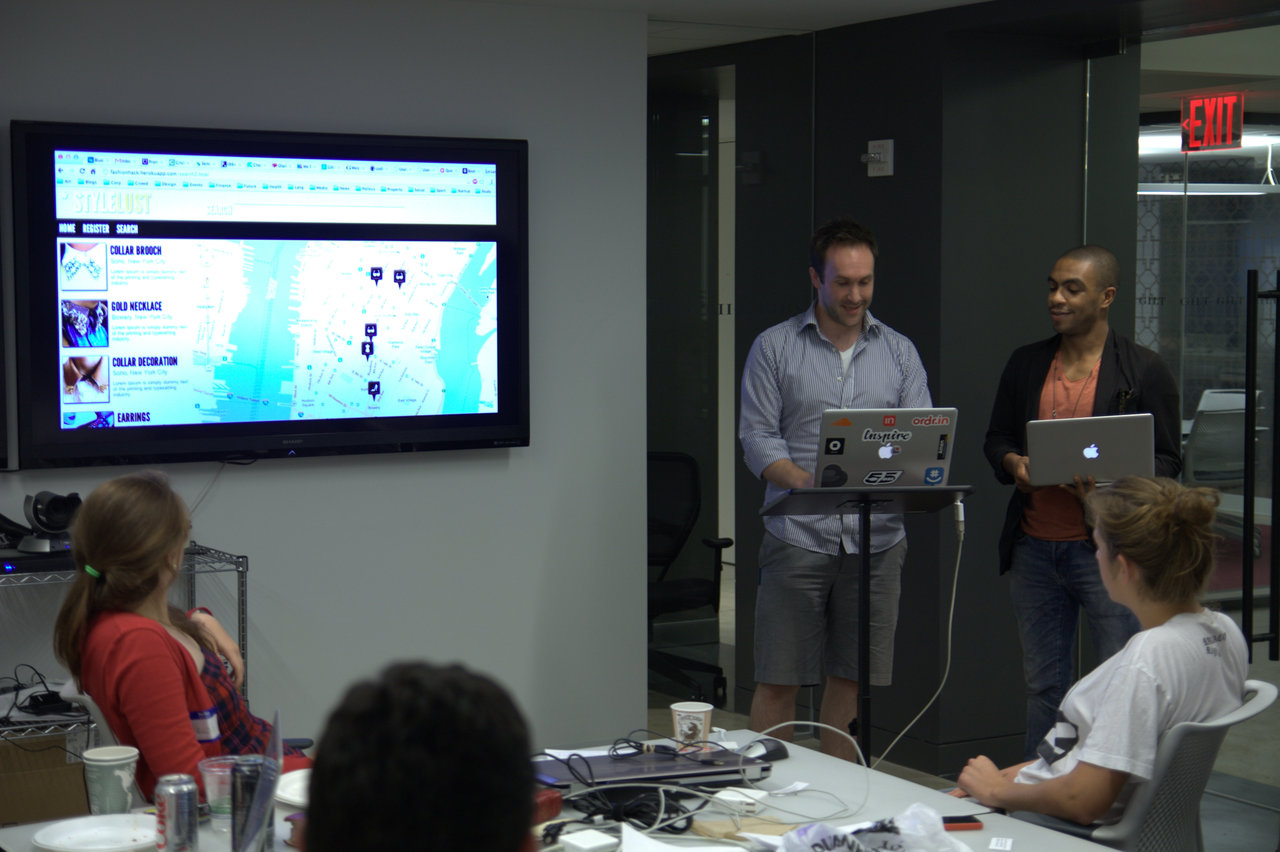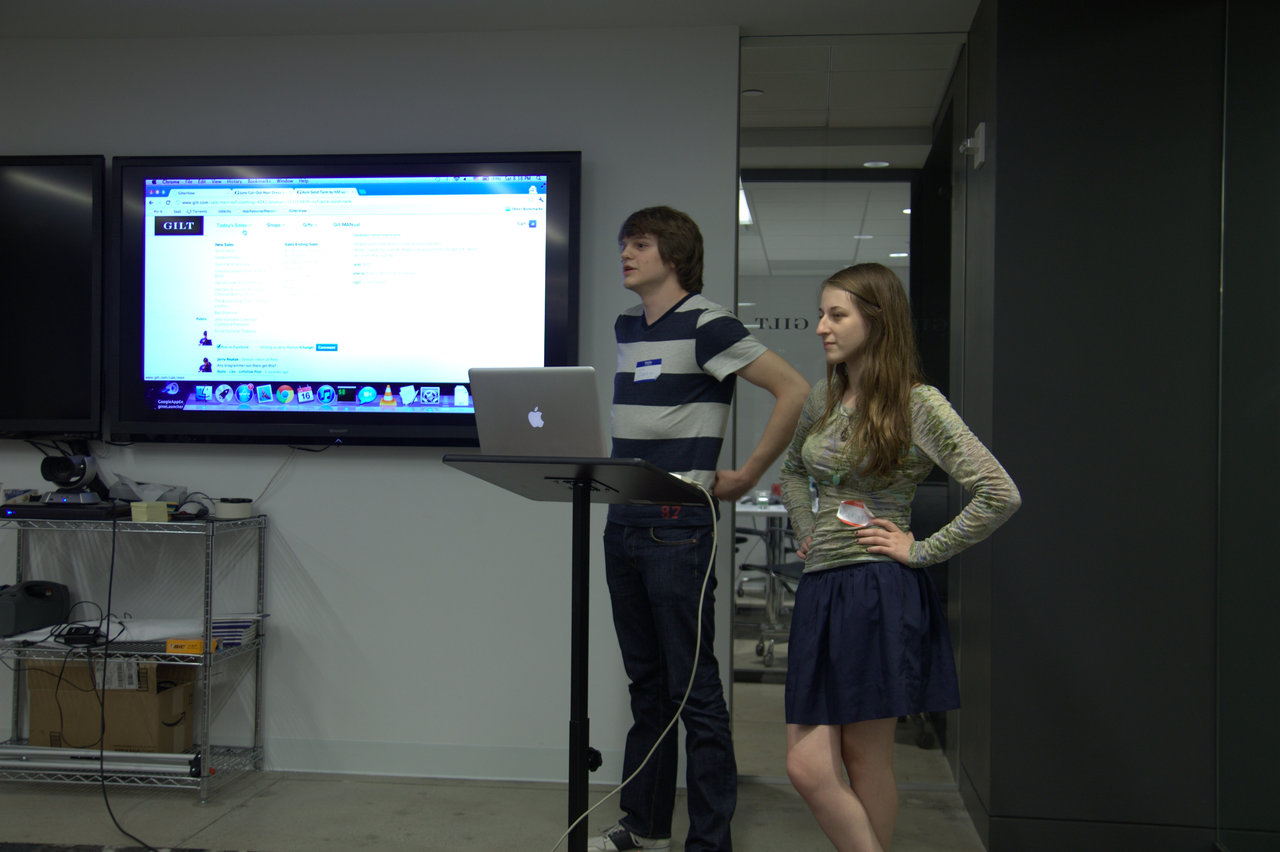 We saw a great turnout here at Gilt HQ on Saturday for NYC Fashion Hack Day 2012!
At roughly 9:30am, after short presentations from the sponsors about their APIs and services, developers, designers, product aficionados and fashion experts broke into groups, some pre-formed and some improvised on the spot, and got to work in our biggest conference room area, along with a couple small groups breaking out into their own spaces to plan in private.
At 8pm, after a long day of work, socializing, music, and food we all gathered together to see the projects that people had put together— more than 10 individuals/teams got up front and showed off their work to each other as well as a group of people that gathered in the office in the evening just to see what people had accomplished.
Projects ran the gamut from web applications that modified existing fashion-centric sites like Gilt and Pinterest to help shoppers find the best products for them to new apps that help the fashion industry work: sourcing materials for photo shoots, recommending coordinated products to shoppers, and even exploring the fringes of digital fabric printing.
A few projects were even by Gilt engineers who flexed their tech muscle to show off cool product slideshows and Tumblr command line tools.
Thanks a lot to everyone who came out to the event and to all the companies that worked with us: Apigee, Tumblr, 10gen, and Uber!